La Hougue Bie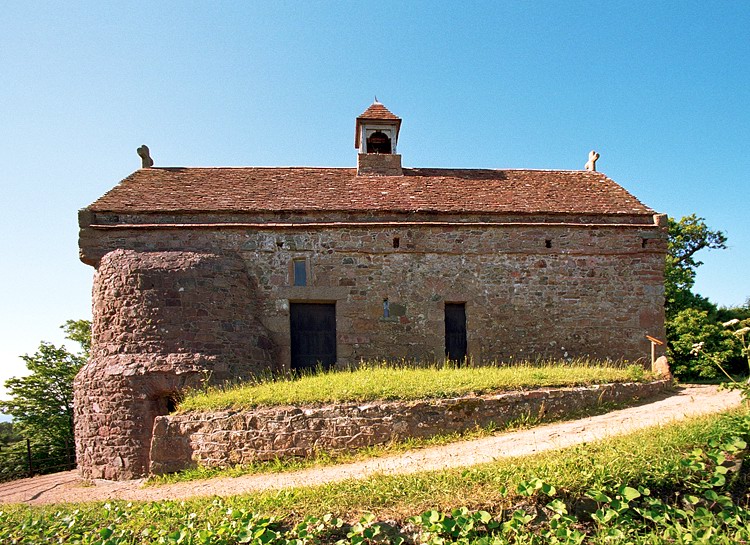 The northern side of the chapel.
The original chapel at this site was probably built in the late 12th century, but the building has been through
numerous modifications since then. At one point in the late 18th century, Vice-Admiral Phillipe d'Auvergne
transformed it into a private residence resembling a miniature gothick castle. Known as the Prince's Tower,
it boasted a crenellated double turret incorporating a lookout and signal platform. The whole edifice was
at least twice the height of the present structure.